Conservatories Milton Keynnes
When you are looking for an upgrade to your Milton Keynes home, then a conservatory is an ideal way to enhance it. At Warm Conservatory Roofs, we have plenty of options for you. A conservatory has many benefits for you and your home, which include letting in natural light and keeping warm air inside your home. This will also help you reduce your energy bills in the long run because you don't need to use your thermostat or central heating.
We can create conservatories tailor-made to your desire and liking. It is important that your new conservatory suits your home's aesthetic and doesn't feel out of place. Therefore, we offer unique designs that suit your taste and home in Buckingham.
A conservatory comes with advanced double glazing as standard. This will bring you slim sightlines so you can get beautiful views of your garden, letting you be more connected with nature. It also gives you more privacy and security as well.
At Warm Conservatory Roofs, we can help you create a bespoke conservatory that's tailored to your needs. You can choose from a vast range of colours and designs, so there is something that is right for you. All the colours are durable, so they will hold firm against tough conditions because they won't rust, warp, or fade.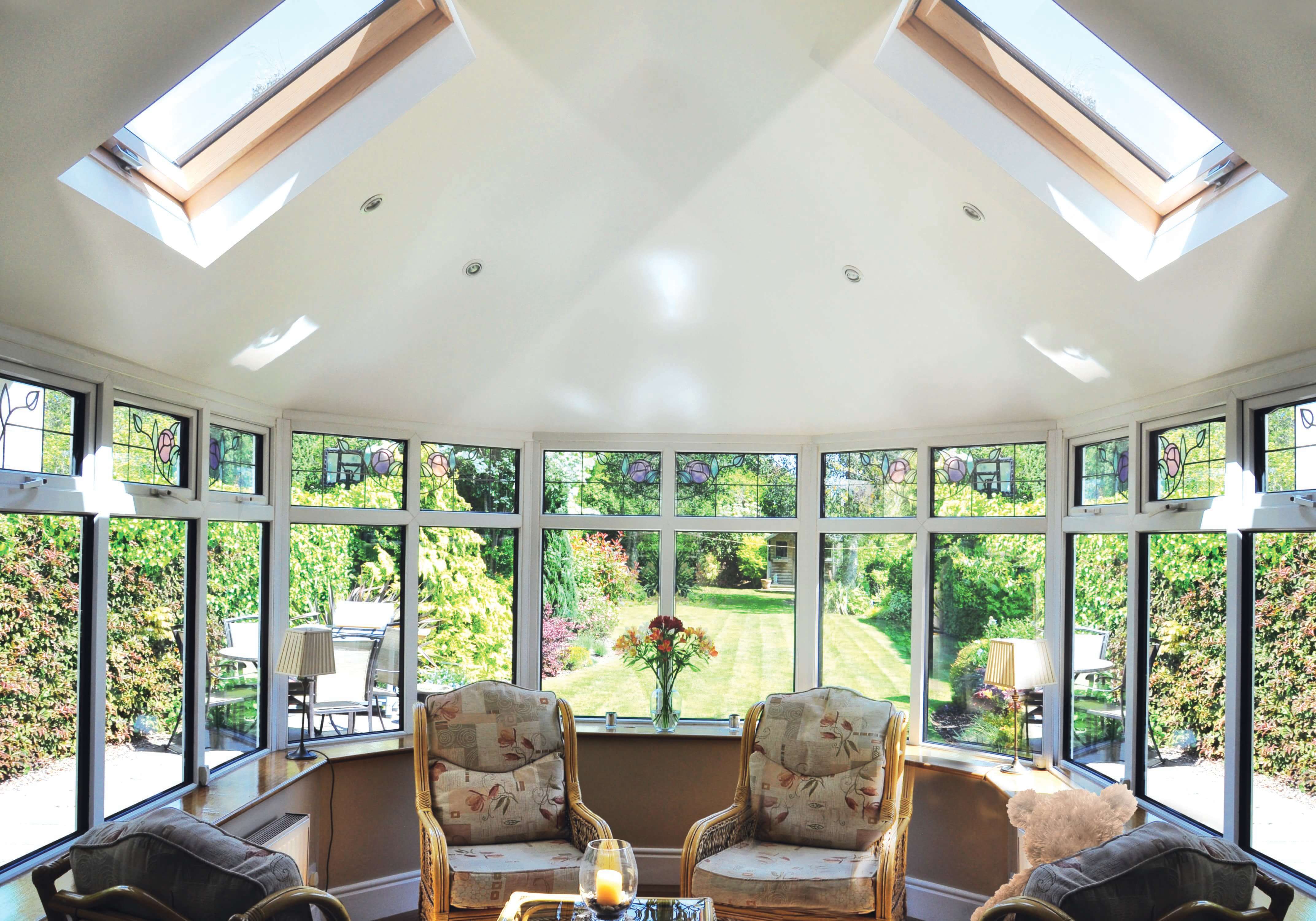 We have over 30 years of experience when it comes to installing your conservatory. We want to make it as functional and easy to use as possible. Design your ideal conservatory with our online quoting engine.
Conservatory Benefits
Natural Light
When you choose a conservatory for your property, you can save plenty of money on your energy bills. This is because natural light can flood straight into your home, creating an interior ambience to your property. You will have a place to unwind and relax, and thanks to the advanced double glazing, privacy as well. If you live in an area with lots of traffic or a loud neighbourhood, these sounds will be much quieter so you can enjoy your space more.
But conservatories are not just ideal for natural light either. They can also conserve plenty of natural heat as well because they come with a robust thermal break. This helps keep warm air inside and leaves cold air out. This makes them very attractive in the winter and summer.
Natural light gives you a wide range of health benefits, too, including helping you sleep better and increasing Vitamin D levels. It gives a positive and inviting feel to your home.
Connection to the Outdoors
A brand new conservatory can also bring you a seamless connection to the outdoors. This is thanks to the slim sightlines on offer, which allow for a natural feel to your home. You can enjoy stunning views no matter what the weather throws at it. It is ideal, especially if you can't sit outside in your garden, because you can still enjoy clear views.
In the summer, your conservatory will also bring fresh air and ventilation to your home, especially if the weather gets too hot. You can enjoy the feeling of being outside without leaving the comfort of your own home.
Additional Living Space
A conservatory can transform your Milton Keynes home because there are so many options for you to look at. You can transform your conservatory into a kitchen and dining area or even a playroom if you have a growing family. You can even use the space as an extra guest room for any visitors who want to stay over.
If you have a job that requires you to work from home, then you can even create it into an office space, or if you want to get fitter, use it as a gym. There are infinite possibilities when you choose a conservatory, so the choice is up to you.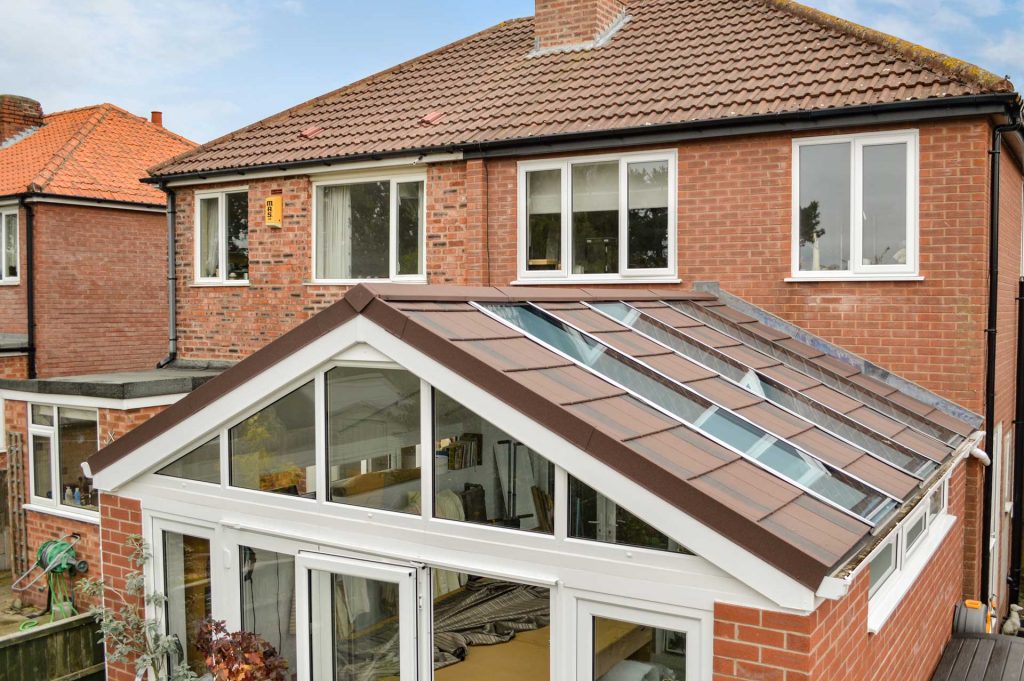 Thermal Efficiency
With thermal efficiency at the forefront of everyone's minds, all our conservatories come with very low U Values. This will help reduce natural heat and save you money on your energy bills. Your conservatory is very high performing and will keep your home warm even when the weather gets cold.
Why Choose us?
At Warm Conservatory Roofs, we have been installing conservatories in your home for over 30 years. You can trust us to deliver outstanding customer service because we offer something that is personal to you. We will supply you with the highest quality products which are durable and will last you for a very long time.
We understand that a home improvement could cause daily upheaval in your life. That's why we offer quick lead times and will treat your home with courtesy and respect. We'll work with you closely from concept to completion, ensuring you get a professional fit conservatory. You can contact us at any time, and we'll be here to help you.
Conservatory Prices Milton Keynes
When you have decided on your dream conservatory, you can start a free quote with our online quoting tool.Create every aspect of your design, and we will return with a price that matches your budget. All you need to do it choose your design and enter your house dimensions. We will then offer you a bespoke no-obligation estimate.
You can contact us through our online contact form or call us on 01280 817095. and our friendly team will be here to help you.