Tiled Conservatory Roofs Milton Keynes
We install a fantastic range of tiled conservatory roofs to homes in Milton Keynes. If your home is too hot, cold or noisy, you may need to replace your current roof. Our premium products will provide you with enhanced thermal efficiency, weatherproofing qualities and design options.
You can customise our tiled conservatory roofs to complement with your existing conservatory. We have a range of colours and textures for you to decide from. We want to install products that are going to benefit you both visually and practically.
Here at Warm Conservatory Roofs, we provide home improvement solutions to give Milton Keynes homeowners a comfortable living area. Get your free quote today using our online quoting engine. This handy tool is the perfect way to start your project.
Conservatory Roof Benefits
Thermally Efficient
Our tiled conservatory roofs are fitted with superior insulating materials to keep your Milton Keynes home warm throughout the year. We fit external plywood, 125mm insulating board and an aluminium frame. Each of the components can reduce the level of heat transfer and achieve a brilliantly low U-value of 0.18W/m2K. You will not lose as much heat, and our products will prevent cold air from creeping in.
You can enjoy your living space year-round due to our product's 100% thermal reliability and continuous insulation. As you enjoy the new thermal performance, you will rely less on using your heating. Therefore, you can save money on your monthly energy bills and reduce your carbon footprint. Investing in tiled conservatory roofs will offer fantastic value for money, as you can take advantage of your space all-year-round.
Durable
We design our tiled conservatory roofs to withstand all weather and last for years to come. The shingles are interlocked so that on a windy day, they will not lift. We fit a vapour membrane to prevent unwelcome water ingress into your Milton Keynes home. Aluminium is one of the strongest components on the market, and our frame is no different. You can have peace of mind that your new tiled conservatory roof will secure your property all-year-round.
The tiles are made from high-grade steel, and a durable coating is applied. Both the frame and aesthetics will not be compromised, even in the most extreme weather. Despite our tiles being lightweight, they are extremely robust and rigid. Your existing conservatory will benefit from the unrivalled performance and will not feel pressure from tiled conservatory roofs. We are confident that you will feel secure in your property at all times.
Customised Conservatory Roof Design
Design is an important part of the home improvements process. We put together and install our tiled conservatory roofs with our customers in mind. From moss green to antique red, we offer several colour and texture options for our tiles. Whether you want a seamless blend to your existing conservatory or a brand-new style, we have got something for you.
Our tiled conservatory roofs are completely versatile and can accommodate all types of Milton Keynes homes. Due to their practical qualities, tiled conservatory roofs can be installed onto conservatories with a pitch as low as 10 degrees. With minimal disruption during the installation, you can use your upgraded room within a few days.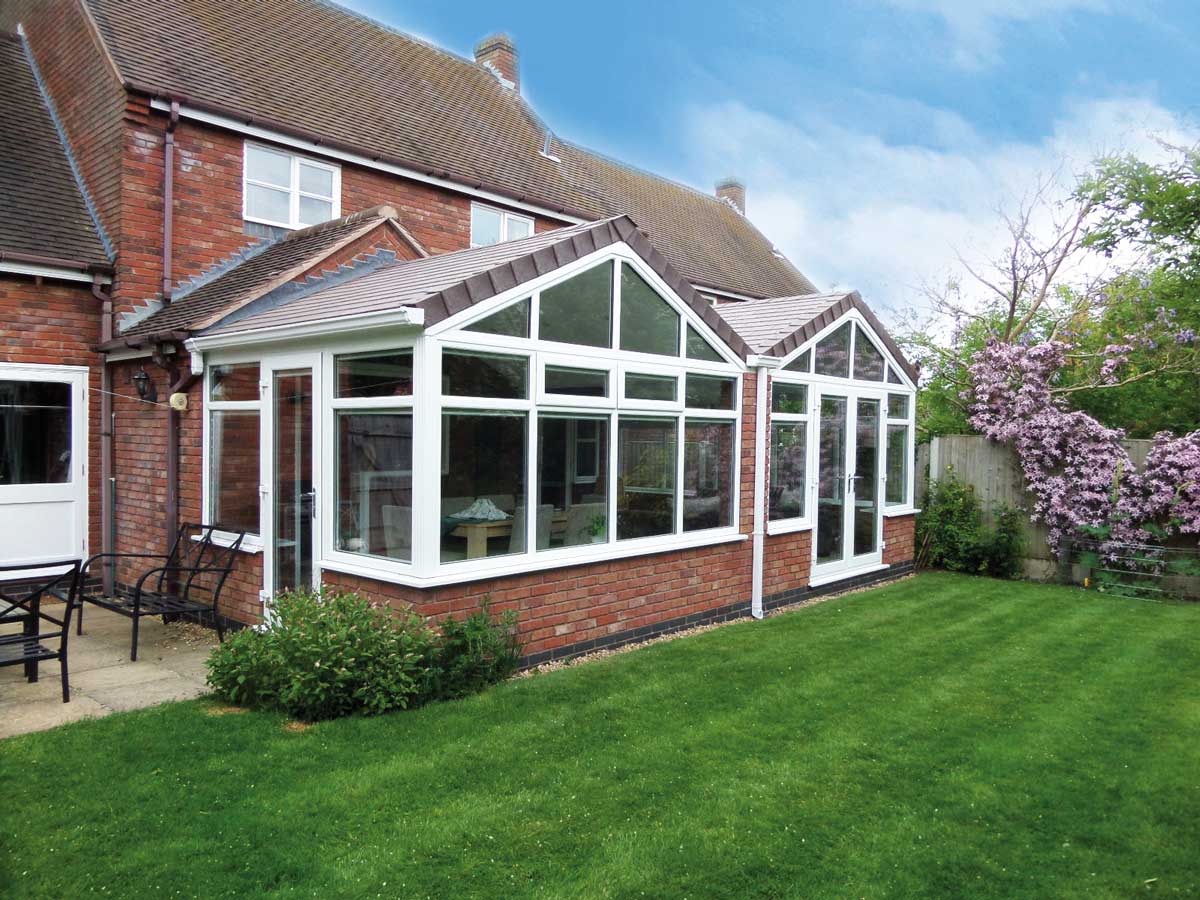 Why Choose Warm Conservatory Roofs?
We are your local and reliable home improvement experts. First starting as trade suppliers, we know high-quality products that are guaranteed to perform. With over 30 years of experience, we keep up to date with the latest industry developments and ensure that we comply with the safety and building regulations.
Each of our tiled conservatory roofs come with a ten-year guarantee. In the unlikely event that something goes wrong, get in touch, and our team will be on hand to help. We pride ourselves on our excellent customer service and comprehensive support. We treat every Milton Keynes home as if it were our own, and carry out our installations in a friendly, and professional manner.
Tiled Conservatory Roof Prices Milton Keynes
Upgrade your Milton Keynes home and choose our tiled conservatory roofs. This fantastic feature will provide you with enhanced privacy, thermal performance and design. Use our online quoting engine to get your free no-obligation quote today. All you have to do is choose your design and enter your house dimensions.
If you still have questions about our tiled conservatory roofs, get in touch through our online contact form. A member of our team will answer any queries that you have. Alternatively, you can call us on 01280 817095 and speak to one of our experts. Start your home improvements journey today with us; we can provide you with impartial advice and support.