Conservatories Dunstable
We supply and install a range of fully bespoke conservatories to Dunstable and the surrounding regions. Upgrade your property today with a contemporary conservatory by Warm Conservatory Roofs.
Our fantastic conservatories have a number of advantages in addition to their spectacular appearance. The long list of improvements spans everything from increased safety and security to improving your home's thermal efficiency!
We have years of expertise working in the home improvements industry here at Warm Conservatory Roofs. We are the recommended company in Dunstable for quality conservatories because of our experience and knowledge. Whether the design of your home is more classic or modern, you too can benefit from everything our conservatories have to offer. Additionally, our skilled team will work with you at every level to meet your requirements.
We are committed to making sure that your new purchase fits in perfectly with your Dunstable home. Our experts consider every single detail before building your conservatory, as we understand the importance of building something that fully represents you. Start your new project with us today!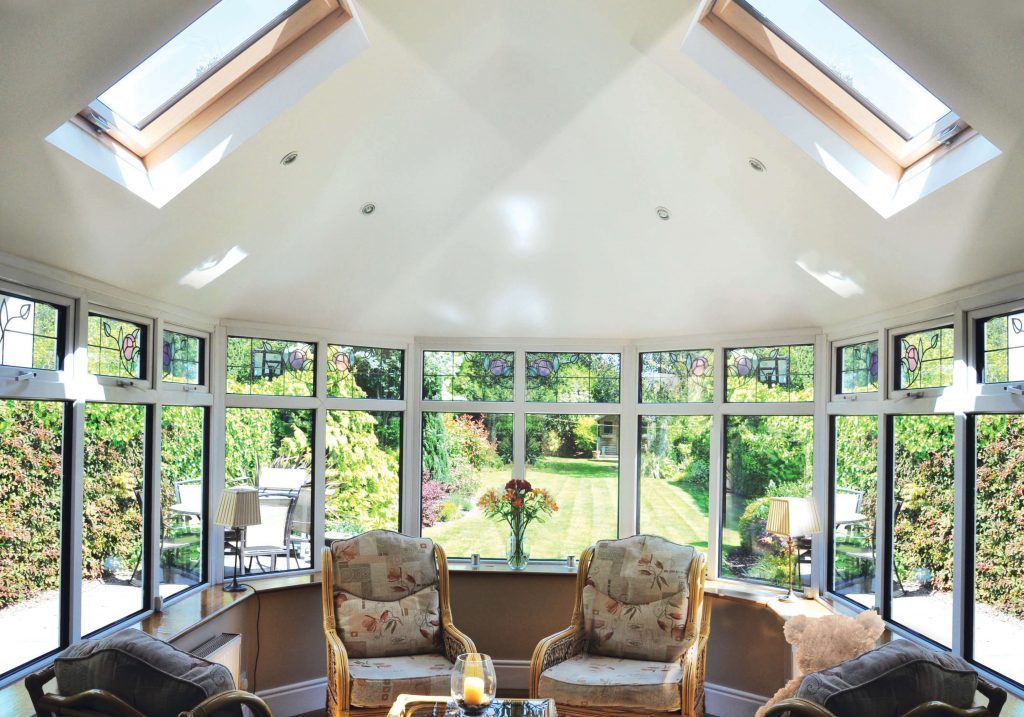 Conservatory Benefits
Thermally Efficient
In the current climate of rising energy prices, it is crucial to ensure that your home is as thermally efficient as possible. All of our products have amazingly low U values due to their thermally retentive nature. An efficient thermal barrier will significantly benefit your Dunstable property, maintaining a regular temperature all year long. As a result, you and your family may also experience lower energy costs! By including the addition of a conservatory in your home today, you can enjoy the benefits for many years to come.
Help to create a greener future for your family and the wider Dunstable community. By optimising your home's thermal efficiency, you will also reduce your carbon footprint and the emissions that you use.
Highly Durable
Because we exclusively work with the finest products available, our new and replacement conservatory roofs boast unrivalled longevity. Due to the total weather resistance of all of our products, mould growth and water intrusion in your property will no longer be a worry. Installing one of our top-notch conservatories will completely shield you and your home from the elements, come rain or shine!
All of our products are extremely safe and secure, designed to keep unauthorised visitors out of your Dunstable home. You can unwind knowing that you are in the safest of hands, as we abide by all current safety and building regulations.
Bespoke Designs
We have a variety of distinctive designs on offer to suit your requirements. With our choice of colours and materials, everyone will discover a look they love! Upgrade your home today with a replacement or new build conservatory.
With our made-to-measure services, we can create a design with any features and specifications that you require. We provide a wide variety of choice, from vibrant and eye-catching patterns to a minimalist and more modern appearance. Add a gorgeous conservatory design to your Dunstable home today to complete the look of your home!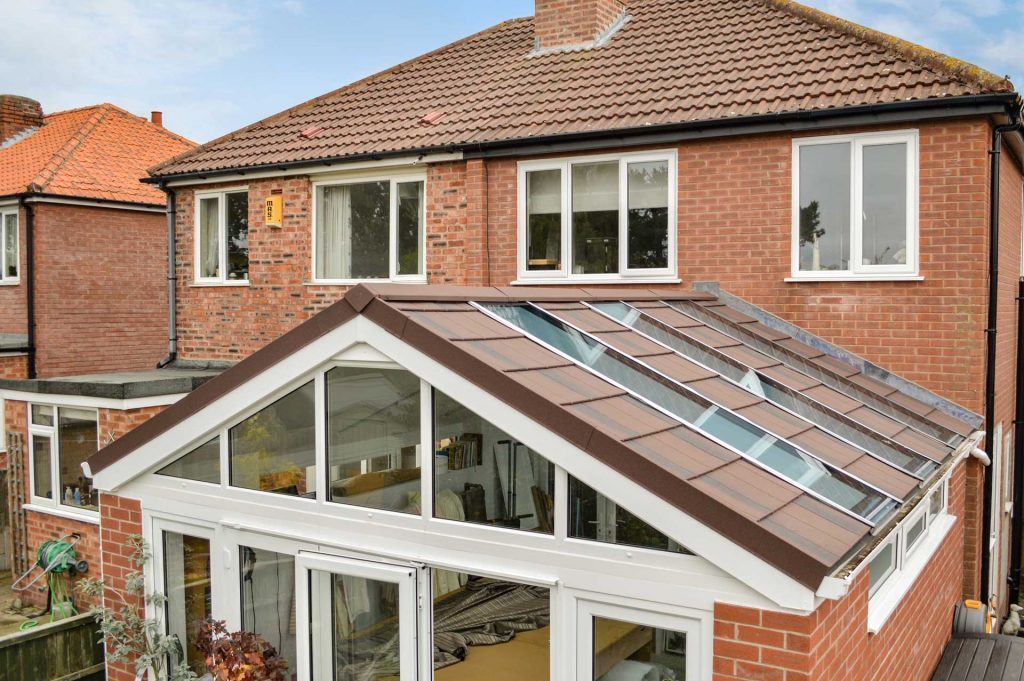 Low Maintenance
Each of our individual conservatories are created to be both functional and visually stunning. Our low-maintenance designs mean that you won't have to worry about your home makeover losing any of its brand-new beauty. All it takes to keep your new investment looking pristine is a quick wipe down with a damp cloth.
Our minimal maintenance designs allow you to spend more time relaxing in the comfort of your brand-new conservatory and less time looking after it. Our collection was developed with durability in mind and is built to last for many years to come. For further assurance, we also provide a 10-year warranty as standard. If something goes wrong, our team of professionals will be here to assist you right away!
Dunstable Conservatory Prices
Install a contemporary conservatory to improve your Dunstable home. Take pleasure in your new investment's numerous practical advantages as well as its beautiful look. Use our online price generator to get a quick, no-obligation quotation! Simply complete our short and simple form, and we'll contact you with a tailored price.
We recognise that you might have further questions regarding our conservatories. Contact us here or by calling 01525 382882 or 01280 817095. Our helpful staff will respond to all of your questions. We look forward to hearing from you!