Conservatories Brackley
Looking to upgrade your Brackley home with an addition to your living space? Look no further than Warm Conservatory Roofs. We specialise in conservatory installation and have years of experience. Not only do we provide a range of distinct conservatory styles to select from, but we also offer a truly bespoke service should you wish to add your own creative flare. Personalise your conservatory with a range of woodgrain finishes and varied colour options, adding style and character to your home.
In addition to the many benefits of double glazing, you can gain extra security features. Standard double glazing is designed to reduce loud knocks and powerful winds from outside, keeping intruders away from your home. Moreover, the glazing is attached firmly to the frame and cannot be broken open with a crowbar. This system also comes with multi-point locking systems and advanced shootbolt mechanisms, giving you and your family the security needed to stay safe.
Choose Warm Conservatory Roofs to create a dream conservatory that matches your individual style! Our slim sightlines feature means your views of the outside will be improved, allowing you to relax and take in the view for longer. Furthermore, you can trust our experienced and reliable local service to help you get the perfect conservatory. Get started on designing your perfect conservatory now with our convenient online quoting engine.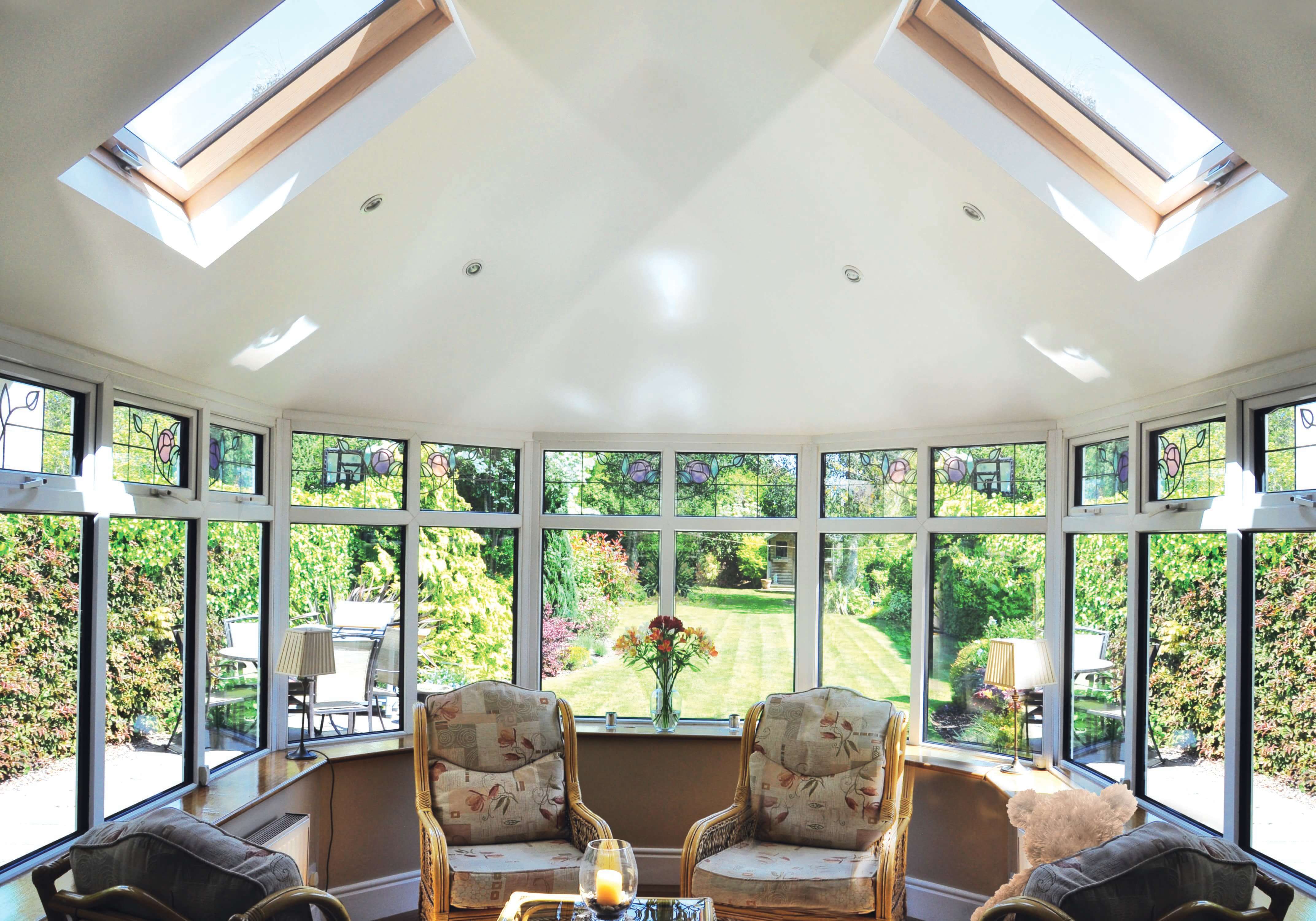 Conservatory Benefits
Natural Light
Selecting a conservatory for your Brackley home is a crucial decision if you want to get the most out of your space. Our conservatories are designed with advanced double glazed windows and slim sightlines, which both work together optimally to provide an abundance of natural sunlight. Benefiting from the extra light from outdoors, you won't have to worry about turning on costly lights as often and will save plenty of money on electricity bills.
Moreover, the top-notch thermal performance of the conservatory can help you truly connect with nature while still being in the privacy of your own house. Furthermore, if you happen to live in a noisier neighbourhood such as nearby an airport, this sound insulation quality of conservatories can reduce and soften the loud noises to make it easier for you to relax. Thus, conservatories are ideal spaces for those who are searching for a relaxing ambience.
Installing a conservatory in your home can greatly improve your mood and wallet in the long run. Natural light entering your home will create an inviting ambience while also helping to reduce your environmental impact. A thermally efficient living space is a result of a more sustainable approach to your home, meaning you can reap the rewards and conservation of energy for a greener lifestyle.
Connection to the Outdoors
Your conservatory will provide a wonderful connection with the outdoors, creating an even larger space. It also provides a tranquil environment in which to escape if feeling overwhelmed or stressed. Furthermore, it also offers you the assurance of a robust, weatherproof design, thanks to its advanced double glazing, ready to face the worst that the Brackley climate can bring.
Additional Living Space
Adding extra living space to your Brackley home can offer countless opportunities. With a conservatory from Warm Conservatories, you can choose from a variety of customizable options. Whether you want to create a cozy reading nook, a vibrant living room or a dedicated workspace, the possibilities with your new conservatory are limitless. Not only will this extra living space be an asset for you and your family, it will also add value to your home if you decide to sell in the future. Transform your home today with Warm Conservatories and maximize the potential of your available space.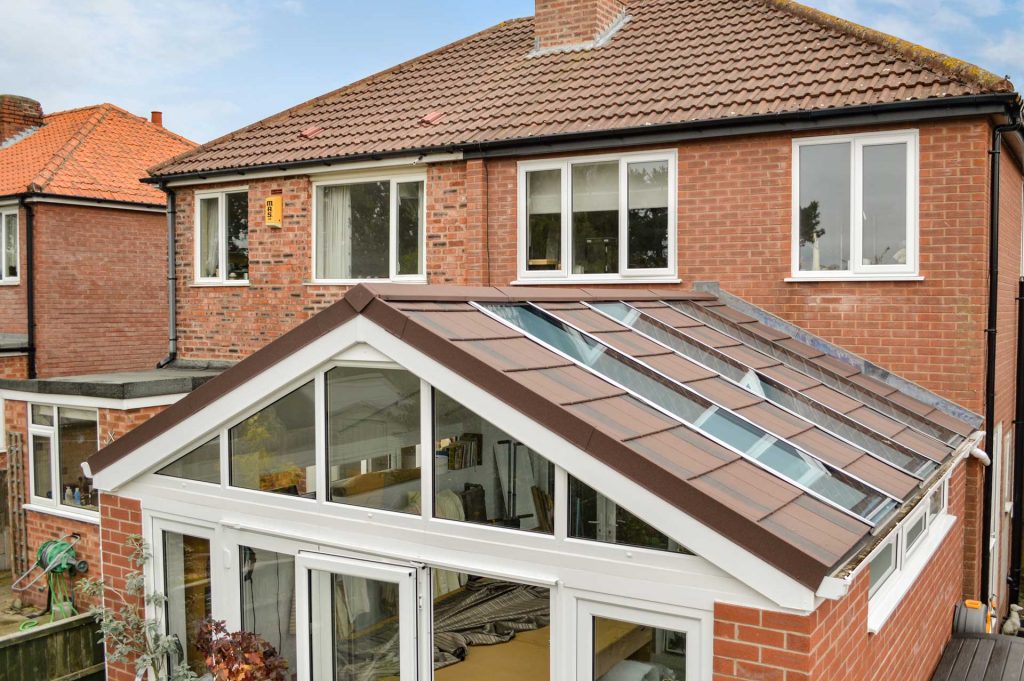 Thermal Efficiency
Your conservatory will ensure long-term savings on your energy bills due to its advanced double glazing and efficient insulation. These features make it capable of trapping natural heat inside your home, providing long-term comfort and warmth.
Why Choose us?
If you are considering a conservatory renovation for your Brackley home, you can trust Warm Conservatory Roofs. Our team draws on years of experience and know-how and will treat your home as we would our own. With each installation, you get a generous 10 year guarantee, giving you peace of mind should something go wrong. If you have any questions or concerns, please don't hesitate to get in touch.
Conservatory Prices Brackley
Transform your Brackley residence with a conservatory from us now! Our online quoting system makes starting a free quote easy – pick your preferred style and fill in your house's measurements. We'll provide you with a customized no-commitment estimate. To get in touch, fill out the online contact form or reach out to us by phone at 01280 817095. We'll get back to you shortly.