Conservatories Bletchley
A conservatory is a great way to enhance your living space in your Bletchley home. Here at Warm Conservatory Roofs, we have many years of experience in installing conservatories, and there are so many different styles to choose from too. We offer a bespoke service which means you can customise your conservatory however you like. This includes a range of woodgrain finishes and different colours you can choose from to add style and personality to your home.
It also has many other benefits for you to consider as well, for instance extra security features. It will come with advanced double glazing as standard, which reduces robust knocks and strong winds. This will help ward off intruders, and the glazing is fixed strongly in the frame, so crowbars won't be able to break them open. Not only that, but they come with multi point locking systems and advanced shootbolt mechanisms to keep you and your loved ones safe.
The conservatory comes with slim sightlines that will improve your views of the outside world, meaning you can enjoy it for much longer. You can also benefit from a trusted and friendly local service when you choose Warm Conservatories, because we can help you create a dream conservatory that fits your personality down to the ground. Use our online quoting engineto create something that is right for you.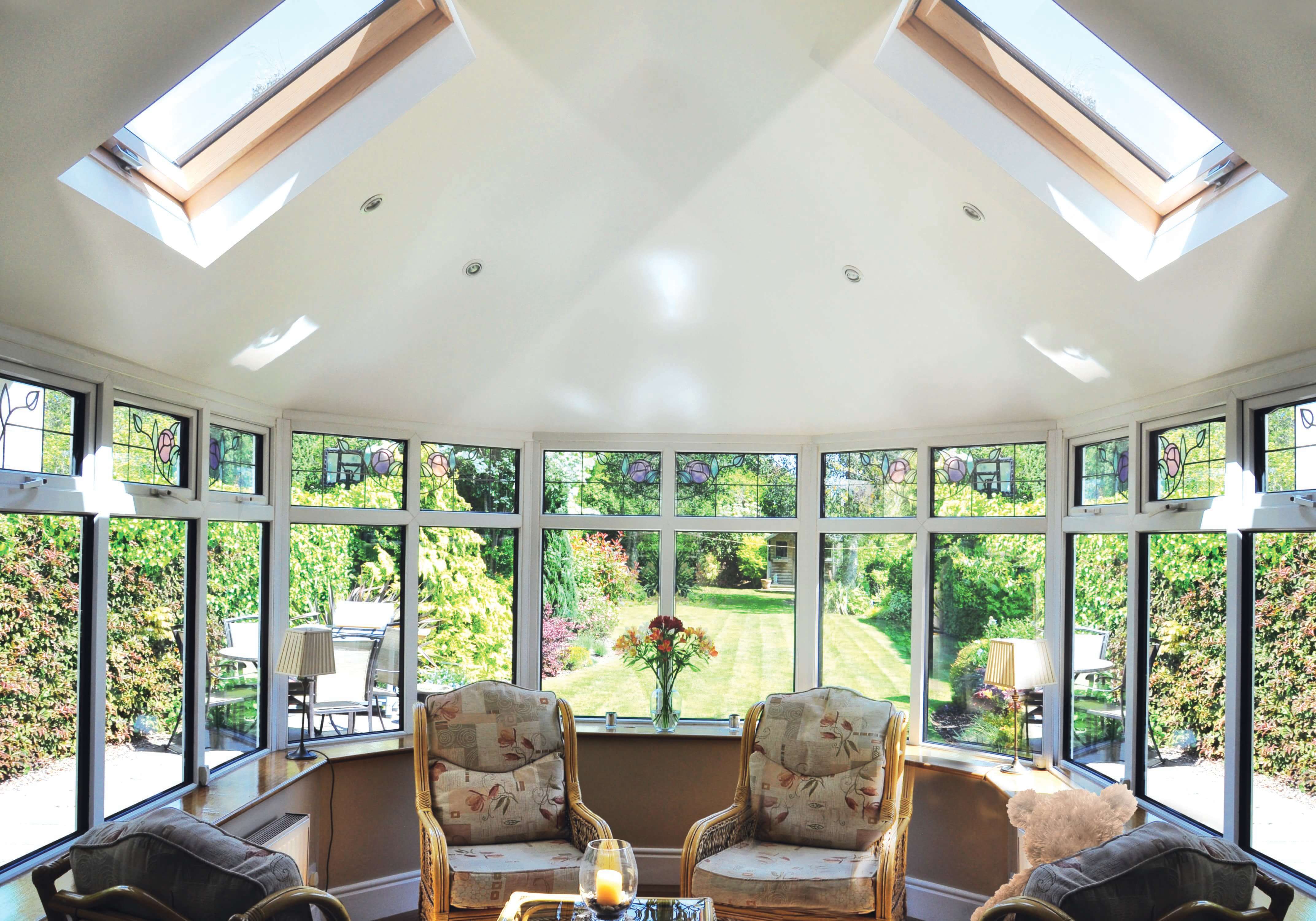 Conservatory Benefits
Natural Light
When you choose a brand new conservatory, it is important that it lets as much natural light flow as possible. Our conservatories let natural light flow easily thanks to its advanced double glazing and slim sightlines. This will help you save money on your electricity bills because you won't need to turn on the lights very often.
But that's not all, because the high thermal performance will help you get connected to your home and be at one with nature. It can let you enjoy privacy because it is a great sound insulator too. If you live in a busy area such as near an airport, then these loud sounds can become much quieter. So if you want a space to relax, then a conservatory is just right for you.
A conservatory won't just save you money in the long run. It will also help improve your mood. Natural light can make your home seem more inviting while also reducing your carbon footprint as well. This will lead to your home becoming more thermally efficient and results in a greener living space.
Connection to the Outdoors
Your conservatory provides you with a seamless connection to the outdoors because you can enjoy it more. Not only that, but it creates the illusion of a bigger space which means you can focus much more. And, what's more, it is a quiet space that you can use for escapism if you are feeling overwhelmed too.
The conservatories' weatherproof design will also help protect you from any violent winds or blustery conditions. This is thanks to the robust advance double glazing, which stands firm against anything the Bletchley weather will throw at your home.
Additional Living Space
Your conservatory will help create an additional living space as well. There are many different options for you to consider and enhance your home. You can use this new space as a relaxing space to read a book, or even as an extra living room or games room. This is ideal if you have a growing family, but you can even create a brand new office too.
The additional living space will add value to your home because a potential buyer will see this space and they'll be able to transform it to however they see fit. Benefit from many different possibilities when you choose a new conservatory with Warm Conservatories!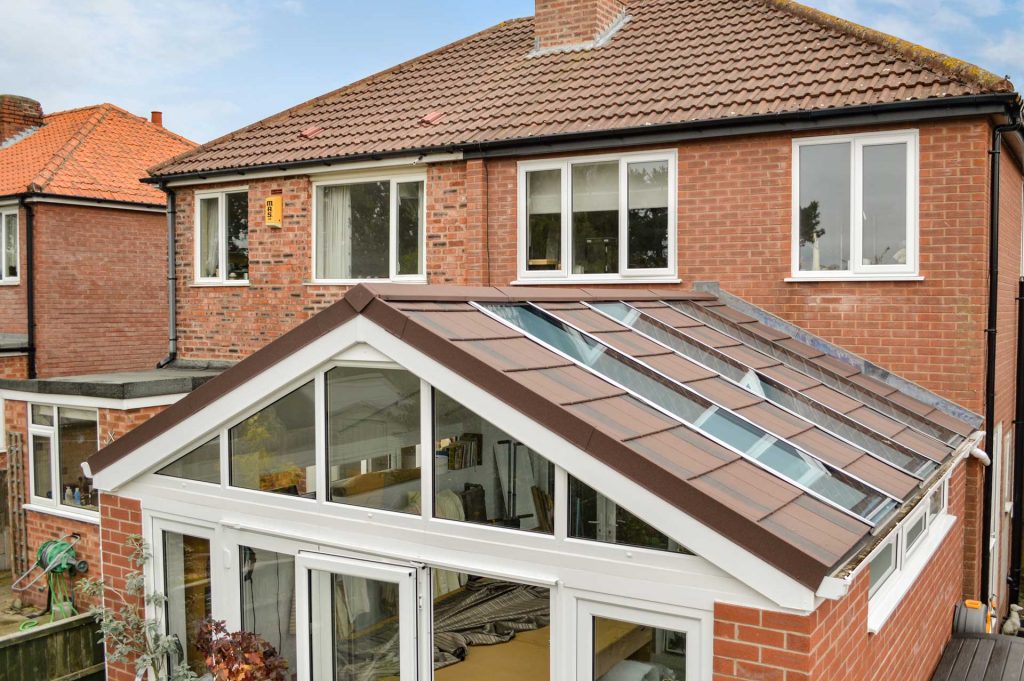 Thermal Efficiency
Your brand new conservatory is also very thermally efficient as well. This means it will trap natural heat into your home, saving you plenty of money on your bills. Thanks to our advanced double glazing and insulating mechanisms, your home will stay warm for many years.
Why Choose us?
When you choose Warm Conservatory Roofs, we have many years of experience when it comes to installing conservatories. We understand that a new renovation project could cause major upheaval, so we will treat your Bletchley home as we would our own.
Not only that, but all our installations come with a massive 10 year guarantee, so you are covered in case something goes wrong. Feel free to contact us if you have any questions.
Conservatory Prices Bletchley
Enhance your home in Buckingham and get a conservatory from us today! Start a free quote using our innovative online quoting tool. All you need to do it choose your design and enter your house dimensions. We will then offer you a bespoke no-obligation estimate.
FYou can either contact us through our online contact form. or by calling us on 01280 817095.
. We will get back to you as soon as we can.