Roof Windows Milton Keynes
We install a stunning range of roof windows to homes in Milton Keynes and the surrounding areas. Flood your property with natural daylight, as you enjoy the endless views of the sky above. Our installations provide you with an aesthetically pleasing window that will create a luminous and cosy environment.
Not only do our roof windows look beautiful, but they also offer several practical benefits. You can take advantage of the enhances security, thermal efficiency and durability. You can live comfortably all-year-round, knowing that your new roof windows are insulating and protecting your property throughout the year.
Here at Warm Conservatory Roofs, we are your local roof window specialists. We work with industry-leading suppliers to bring you high-quality products that you will love for years to come. Our full range of products is suitable for all types of homes. Use our handy online quoting engine today to get your free bespoke quote.
.
Roof Window Benefits
Thermal Performance
We understand that keeping a house warm is every Milton Keynes homeowners priority. The double glazing that we fit into our roof windows will insulate your home throughout the year. The two glass panes trap the warm air and keep it within your home, whilst the external pane prevents any draughts from creeping in. You can have confidence that you will keep warm in the winter and cool in the summer. By investing in premium double-glazing, you will be helping to improve the energy efficiency of your home.
The external glass pane not only prevents draughts, but it also prevents excess UV rays attempting to transfer into your home, therefore ensuring that it does not overheat. If you find that the sun is too much, you can opt for roof window blinds. The uPVC profiles are known to have excellent thermal qualities so that you can rely less on using your heating. You can save money on your monthly energy bills and reduce your carbon footprint.
Endless Views
The obvious benefit to having roof windows is the endless supply of views of the above. Our installations are the perfect solution for those wanting to create a light ambience but also have some privacy. The slim sightlines mean that there is more space for the glass surface, which can maximise the view you have. The large glass surface will also help to flood your Milton Keynes home with optimal natural daylight.
In the warmer months, you can open your roof windows to let in a fresh breeze. Appropriate ventilation is fantastic for homes, as it helps to maintain the interior walls and reduce the risk of condensation. Choosing our products will bring you a plethora of visual and practical benefits that you can enjoy for years to come. Make use of your improved view throughout the year, and create a new focal point for your Milton Keynes property.
Weather-Resistant
Our roof windows are designed not to warp, rust or discolour. Manufactured with the UK in mind, you can be rest assured that even in the harshest of weather, our products continuously secure your Milton Keynes home. The uPVC profiles that we use have brilliant weather-resistant qualities so that you can live comfortably throughout the year, knowing that your property is safe. Unlike traditional timber windows, our products will not swell in the heat or corrode in the damp.
The advanced manufacturing means that our roof windows' robustness will prevent any unwelcome water ingress and draughts. Each part of our roof windows goes through rigorous testing to ensure that they meet the latest industry standards and make the highest quality. We want to install products that you will be able to take advantage of for many years and benefit from their functionalities.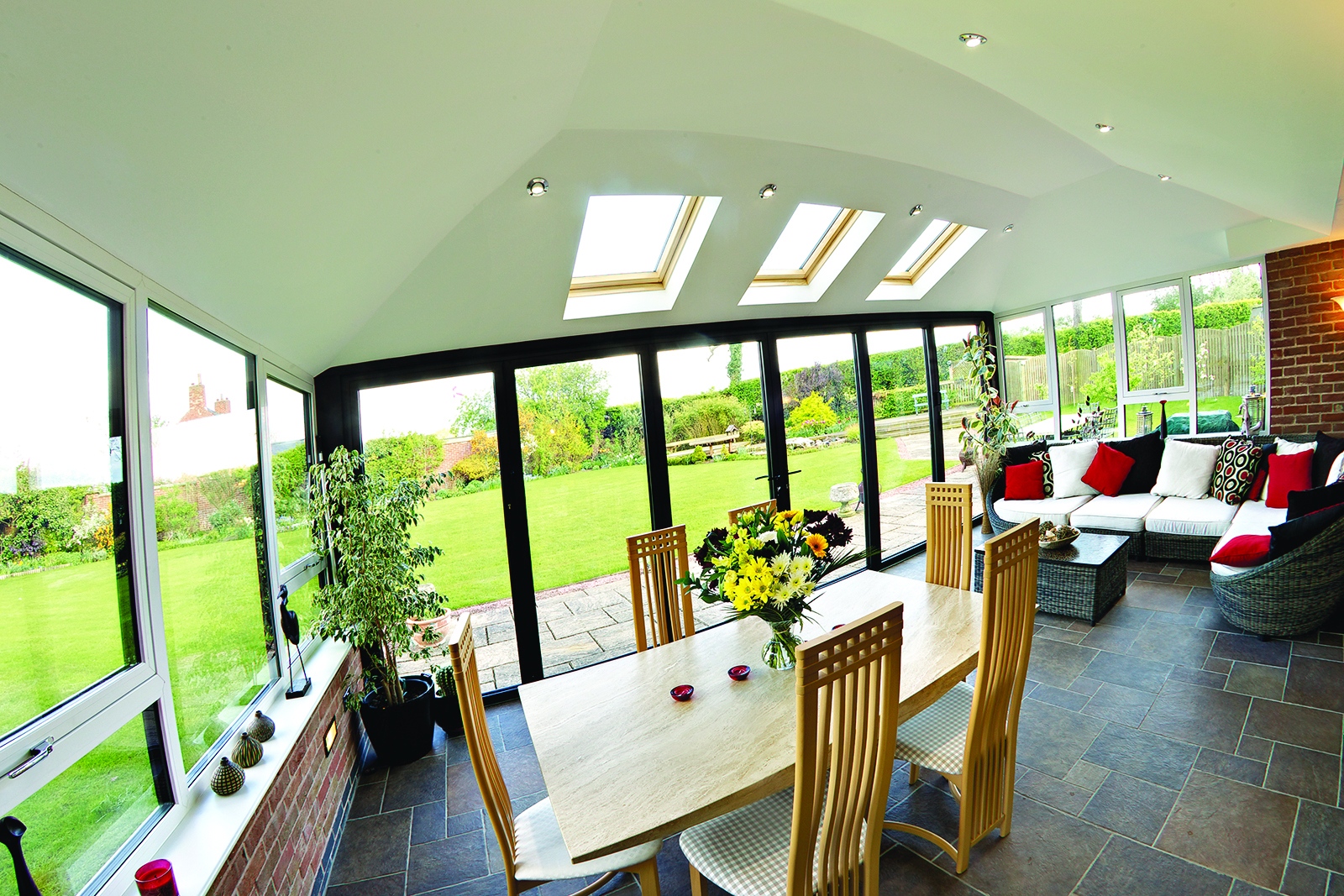 Why Choose Warm Conservatory Roofs?
We have over 30 years of experience in the home improvements industry and advise you on what works best for your Milton Keynes home. From quotation to installation, we offer a professional service with full and impartial advice. You can trust us to provide you with high-quality roof windows.
As a family-run business, we understand the importance of keeping a home secure and safe. We treat every property as our own and carry out all installations efficiently and safely. Our products are designed to be durable, secure and thermally efficient. You can enjoy your new roof windows for years to come.
Roof Window Prices Milton Keynes
Transform your Milton Keynes home with our fantastic range of roof windows. Benefit from beautiful views and enhanced thermal efficiency. Get your free no-obligation quote today using our online quoting engine. All you need to do is enter your house dimensions and design choices, and we will get back to you with a bespoke quote.
Alternatively, you can send us your questions about our roof windows through our online contact form. If you prefer to speak to someone directly, you can give us a ring on 01280 817095, and speak to one of our experts. Our friendly and experienced team are available to answer any questions that you may have.